Where to Find Us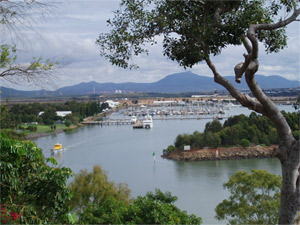 Kanimbla Charters operate from the Gladstone Marina, Queensland, Australia.
Gladstone is approximately 600kms or a 6hr car, bus, Express Tilt Train journey north of Brisbane QLD.
Gladstone is serviced by Qantas Air from Brisbane approximately 1hr flight time.
Blue and White Taxis (4972 1800) service the Airport to the Marina – approximately 10mins
If you plan to stay in Gladstone you'll find all there is to know at gladstoneregion.info/pages/gapdl-home-page/.