13th -20th May 2006
Posted on May 24th, 2006
Garry's Group from brisbane & PMQ in NSW missed out on last weeks favourable weather. However, this group had the best of the weather last year and it pays to be philosophical about such things in the fishing game.
When prospective charterers ask when is the best time to fish …take the example of the last 2 weeks. Last week in 2005, the weather was atrocious, this year good. This week in 2005 great weather… this week- ordinary. The message here is that if you come fishing often enough you will be rewarded great weather and excellent catches.
Even in most windy weather, guests can still head out in our dory's to maximise their catches. The Webster Twin-Fishers are spacious and stable. Here "Team Yamaha" from PMQ demonstrate.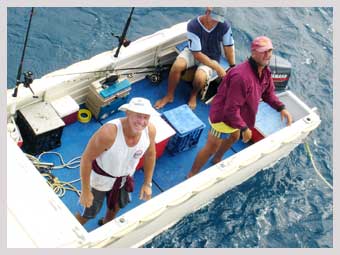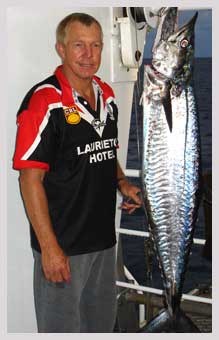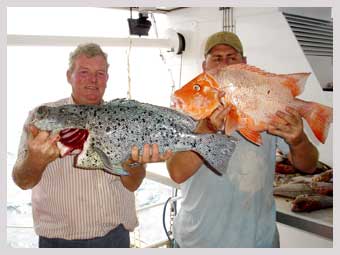 Despite the challenging conditions, here are some samples of the groups hard work… In particular this magnificent Sailfin Snapper.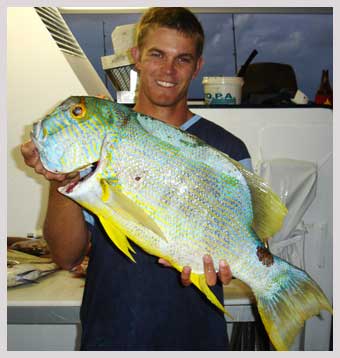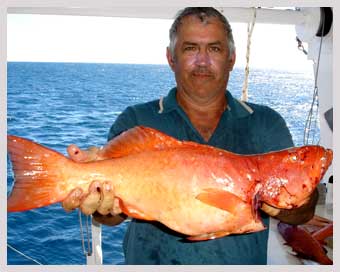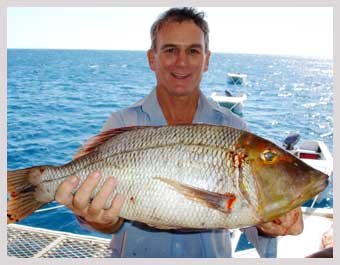 Other stories