19th – 26th August 2006
Posted on August 28th, 2006
This post was graciously writtn by Brad H…. Cheers Brad
Mike Fitz Trip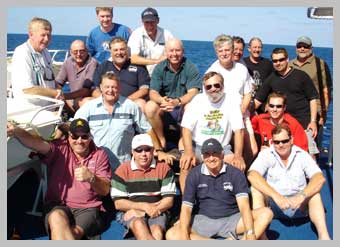 After many years of fishing the reef Mike Fitz rallied his band of merry men for another week on the Kanimbla. There were some new combers this year and God was kind to them given the lack of heavy seas and big winds. It was a mill pond mostly with magic sunsets and sunrises. Many thanks to Bruce, Joel, James and Carmel our crew. They were nothing short of exceptional.
 
   Gone f€¦€¦€¦..en fishen
 Mike    ~          Master of ceremonies. Had everything sorted and managed his time beautifully. Fishing, drinking and resting all perfectly arranged in the right order.
 Pat      ~          A man amongst men. He knew that the way to be friend anyone is to make them a gin and tonic at 6.45 am. He prioritises better than anyone I know. Owns a tackle shop.
 Richard ~       The Bill Clinton of our trip. Cigar in hand rod in the other. He just stood in the one spot all week and pulled big fish in. Enjoys a nanna nap after dinner.All round great bloke.
 Macca ~                     possibly the best shit stirrer I€™ve ever met (See Buncher). Holds his age well likes a black beer and politely puts people in there place. I always want him on my team!!!
 Buncher ~       Possibly the biggest recipient of Maccas insults. Sure it€™s all in jest but poor Buncher had to fin solace out on his very own island. Has lots of gear and then some. Enjoys bird watching.
 Paul ~                         The quiet country type. Can fish but doesn€™t say a lot because he€™s planning his next catch. Needs to build Bruce a new rear end for the Kanimbla by next year.
 Sponge ~       €œThe Big Man€. Gets his priorities right. Loves a drink early because he says it settles his nerves on holidays. Loves the Sun and can snore well. Good team player and likes a snooze to get his energy back.
 Humpa ~        Another €œBig Man€. Rooms with Sponge and they do some quality fishing. Favorite saying its quality not quantity (see Simon). Loves a drink, does it for a living and can snore.
 Graham ~       well groomed gent. Hearing aid specialist. Looks very well groomed in all the photos and can pull a big one. Discounts for deaf people like me that like fishing.
 Simon ~          Son of Graham and thinks, eats, drinks, FISHING. This man would win a fishing endurance contest. Loves a photo and can fish!!!! Took the piss out of Humpa all week about not catching enough fish but it€™s about quality not quantity.
 Adam ~                      Concentrates a lot and rarely smiles. Spent a lot of time with Simon maybe that€™s why. Loves a good movie and keeps his cool all the time. We need you to break out Adam we will be there for you.
  Daniel ~          Also loves a good movie and promised me a copy. Good young bloke who mixed well and won several hearts with his contribution to Wednesday night (You€™re my pick for movie of the week prize).
 Bob ~              Hates beer, loves wine. I enjoyed his company immensely but fishing disorients him (He is a surveyor by trade) Gets lost coming across the reef in the dory and can catch a big one. Has no respect for a propeller.
 Blue ~                         Tobia, Kobia. Shobia?????????? Whats the name of that fish. Anyway it was big, real big. Blue prefers to drive to Gladstone to get his mind set for fishing. Works with local Shire council and can€™t stay away from Safety (Bright yellow attire) vests.
 Mal ~               Very serious about fishing but not as much as Simon. Regular catcher of BIG EATERS. Hell of a nice bloke and also loves a long drive.
 Peter ~                       my new best friend. A magistrate by trade and if I can help you in any way you let me know. Likes a long drive and has a broad vocabulary and knowledge of lots of things (especially liquor licensing) and can handle a rod!!!
 Brian ~                        I agree lets claim it (enough said). Held a very interesting seminar on board and stuck to his itinerary like glue. Studied his book a lot which shows his commitment to Conference planning. 
 Ken ~              What is a proctologist? . He fished beside me a lot and was a perfect gentleman. Often let me steal his bait and enjoyed a photo opportunity. However was very choosy about what he wanted photographed.

 The End Until same time next year
Humpa €œ All your liquor needs€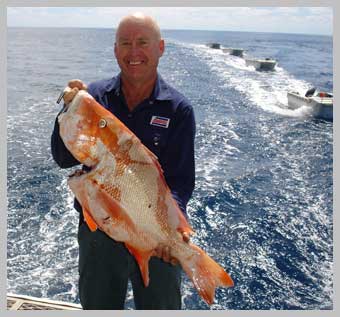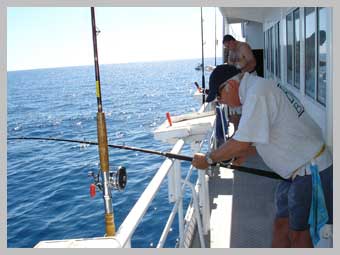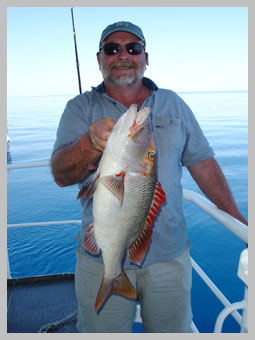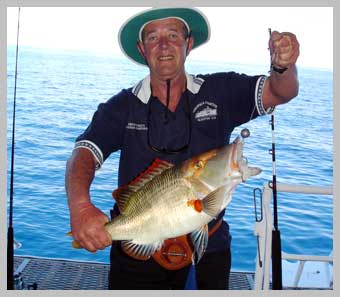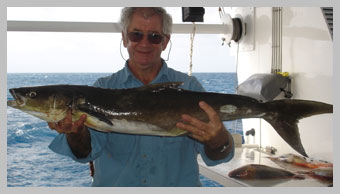 Other stories