27th August- 3rd September 2005
Posted on September 16th, 2005
It was great to see one of our first groups again, albiet, sadly missing Bruce Ross- the original organiser. The Gold Coast gang are now admirably organised by Ian Short (Shorty) who we can ? thank for the great effort and subsequent great catches!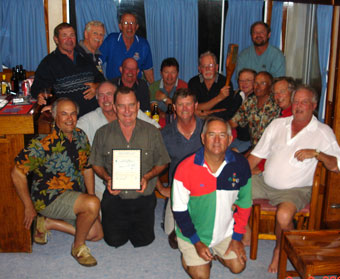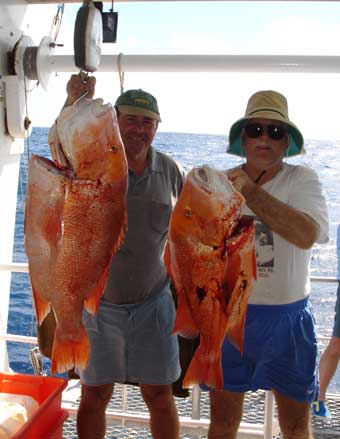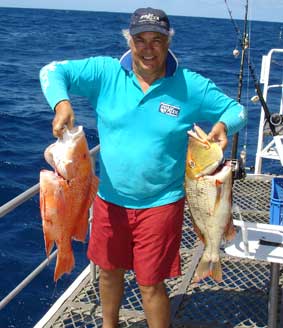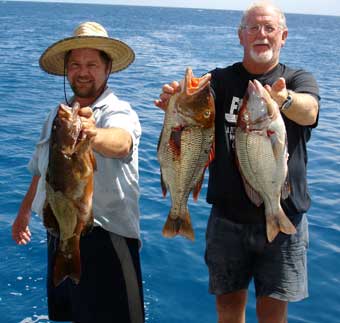 Here Capt. Bruce expresses his creative side by crafting a shrine to fish!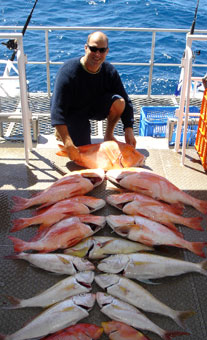 At the end of a charter, all the fish are equally divided amongst the group – here Shorty's crew demonstrate how peacefully and well organised this task can be!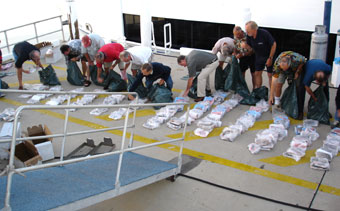 Other stories