June 2005
Posted on June 5th, 2005
A small group of good friends (10) from Sydney enjoyed a week with a bit of wind but a lot of good fish.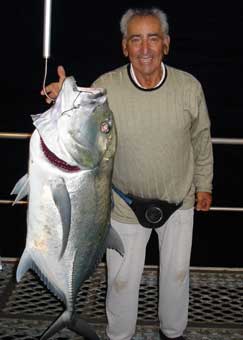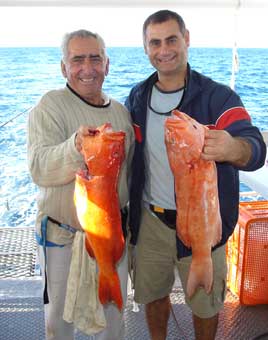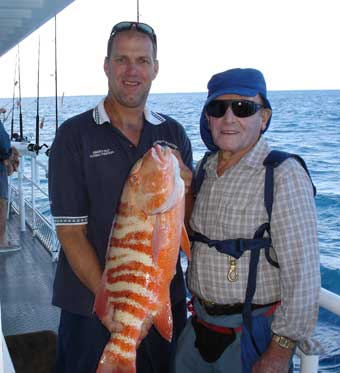 Certainly Lawrence (Pictured right with Bruce and a Chinaman Fish) is an example of what fisherman can aspire to…Lawrence is 80 years young and can very competently bring in the big ones. Unfortunately, his 8 kg fish is protected and after quite a fight to land, it was successfully returned o the sea.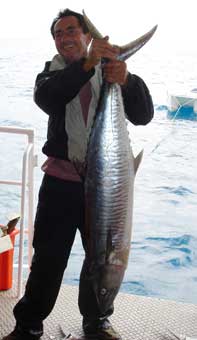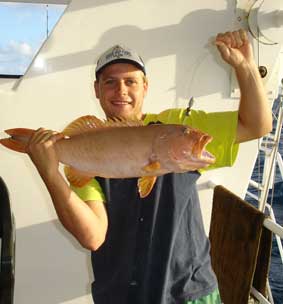 Young Jnr Decky Charlie, (Right)finally managed his 1st decent fish…how pleased does he look?
Other stories