11th -18th December 2007
Posted on December 20th, 2007
What a fitting end to our 2007 charter season!
Local gladstone fishing club – Yaralla Deep Sea Fishing Club had an absolute pearler of a week fishing the Swains in perfect weather with hungry fish. Ably lead by Charlie and his charming wife, the Yaralla crew had some fantastic catches and reached bag limits on a number of species.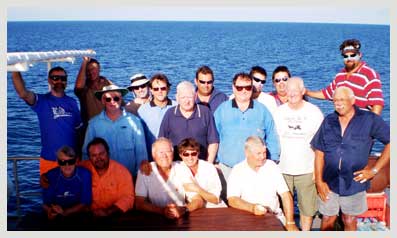 To our prospective clients- dont be put off by charters late in the year, long days of sunshine, tame weather patterns and whilst the land temperatures begin to soar, out at the Swains the air temperature is a reflection of the sea temperature –  a comfy 27 C.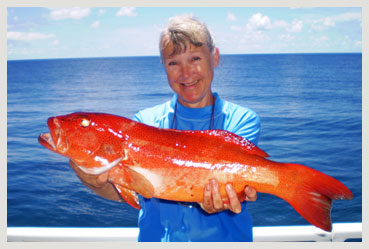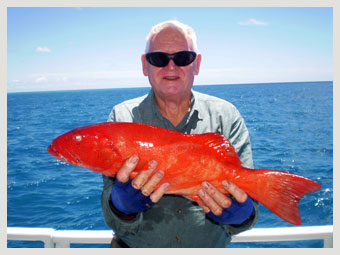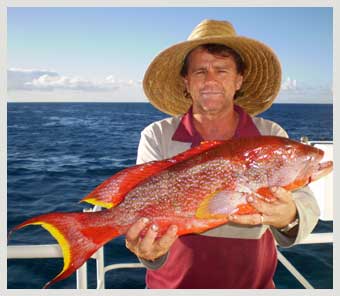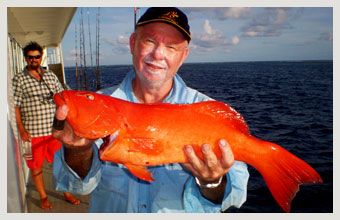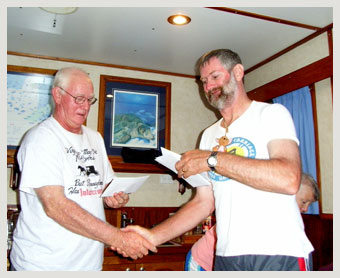 Presentation Night – Yaralla Deep Sea Fishing Club
Other stories