16th -23 July 2005
Posted on July 24th, 2005
Bruiser's crew from Noosa win the prize for the best effort in Gale (literally) conditions. With the winds topping 30knots +, seas around 3 metres and the occasional rain squalls conditions could not have been harder to fish in. Yet some good quality fish found their way onboard the Kanimbla.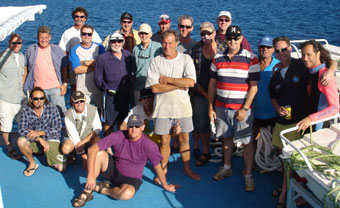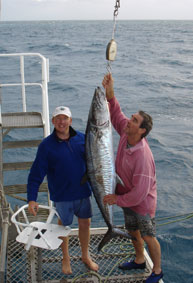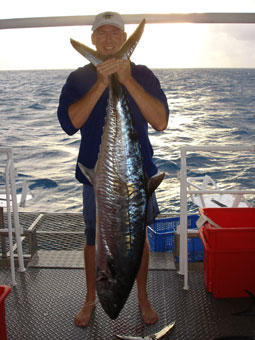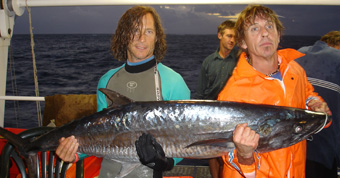 The big winds didn't put off the mackeral's appetite for hooking up.
New Deckie, Luke learnt first hand the meaning of the Beaufort wind Scale…Gail Force…Blows your cap away!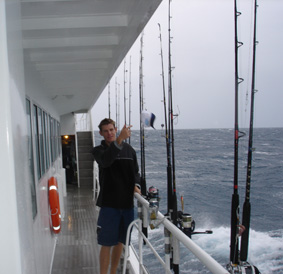 Fishing Fashions for rough weather… and a special birthday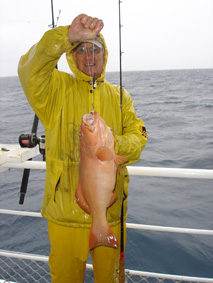 Other stories