1st – 8th March 2008
Posted on March 11th, 2008
Sunny skies but windy weather greeting Nev's crew from Brisbane.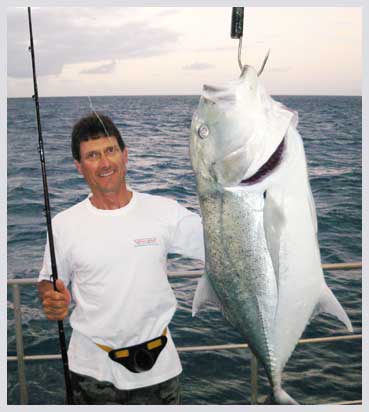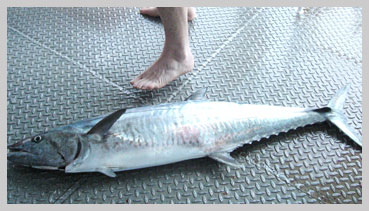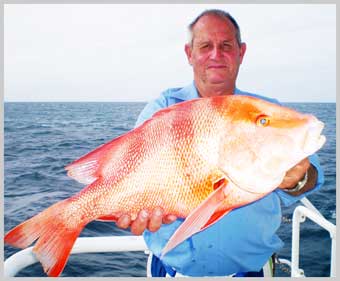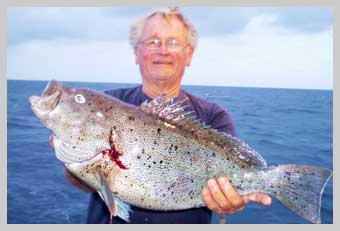 Here's Nev's Reporting on the week…
In March 2007 our trip was cancelled because of the erratic behavior of a cyclone named Odette.  This was only the second cancellation in 10 years and Louise has suggested that we should now never trust a girl called Odette.  It follows that we were suffering withdrawal and for this trip, the weather forecasts were uppermost in our minds.  All the weather web sites were visited at almost hourly intervals for weeks before our trip.
The forecast was constant with predicted 25-33 knot winds for the week and this proved to be reasonably accurate.  28 -35 knots might have been closer to the mark with stronger winds during the squalls.
At first the feeling was €œ*#!! not again€ but as we came to grips with the conditions and gained more confidence in the seaworthiness of the dories, the results were surprising with the catch not that far down on previous fair weather efforts.  We were restricted to working the more sheltered areas near Pike Reef and then in the lagoon at Horseshoe.  Despite the weather and a plethora of rig smashing sharks (are the numbers increasing?) it was one of our best trips with good company and lots of merriment.  After the battle with the conditions everyone looked forward to the excellent meals prepared by chef Steve-all with extra touches to enhance the presentation
.
Who will forget Greg€™s light tackle catch and release of the GT, Chris€™s pet shark named Fred, Nifty€™s big red on the wrong rig in shallow water (as Bruce would say-€œfish don€™t read book€™s€) Andrew€™s determination to wreck the most gear on the circling sharks and GT€™s, Eric€™s taste for red wine, Ray€™s excitement because of just being there, Richard€™s chuck with a beer chaser, Terry€™s tuna carpattio, Bob€™s  oversize mackerel, John€™s giant squid on a paternoster rig and Mick€™s laugh. Each of many events will be a harbinger to stories told (and probably enhanced) at dinner parties for some time to come.
Even our first time members had a great time and without hesitation signed on for next year.  I hesitate to guess what their reaction might have been if the weather had been friendlier. While it should be our turn next year for less than 20 knots, we now know that we can handle what eventuates and still enjoy the trip.
Working under difficult conditions, we must thank the skipper Chris, chef Steve (how he prepared the pizza for dinner on the way home I€™ll never know) and crew James and Giles for doing everything possible to make the trip great.
Finally, our congratulations go to Bruce and Louise for the well thought out modification and quality renovation of Kanimbla.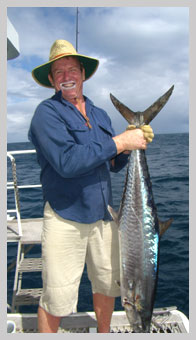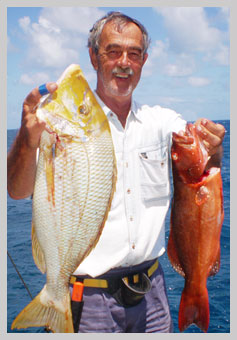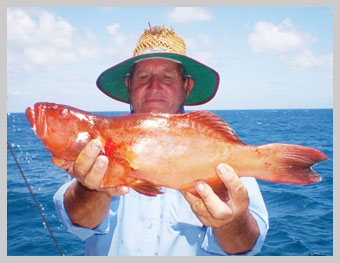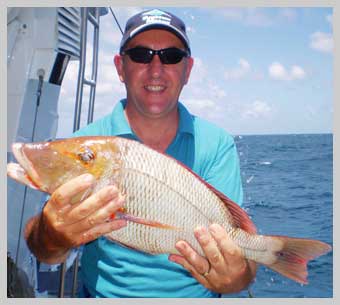 Other stories