3rd -13th December 2005
Posted on December 15th, 2005
10 days of spectacular weather brought guests from USA, Japan, Puerto Rico and homegrown Aussies on a 10 day charter to the Coral Sea Reefs of Saumarez, Kenn and Wreck in search of the world record pelagic species and some fine table fish. These remarkable fishermen don't idly troll from the safety of boats, but descend on just a breath to depths of 30-35metres, before finding, aiming and capturing their prey- First class athletes displaying grace and agility in a sometimes hostile environment. This photo of Mike(Aussie) courtesy of Kelvin Aitken/Marinethemes.com.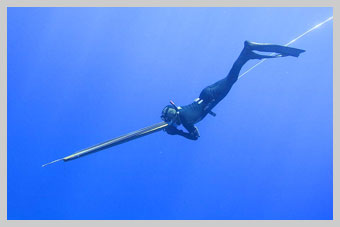 The visablity in the Coral Sea seems almost unlimited – on an average day 30-40meters!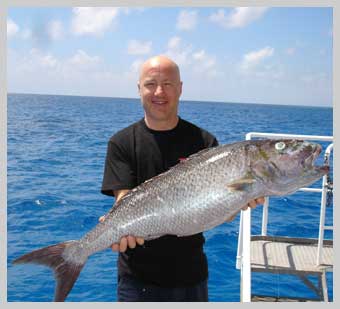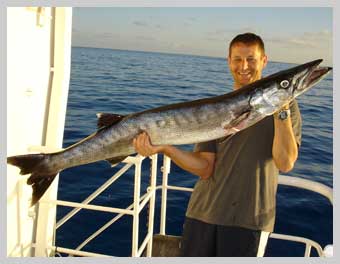 One of the most sought after fish by the Blue Water Hunters is the DogToothed Tuna! … Stealth and Cunning… it takes a similar trait in a diver to land one. Last year, Bernie Finnerty from the US speared a magnificent 81kg 'Doggie'. Bernie was with us again this year albiet, with some stiff competition. Here's Mike's and Jose's effort.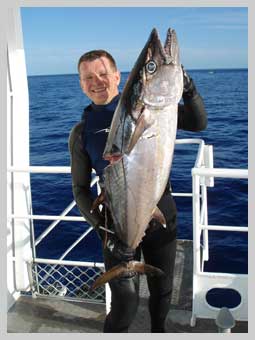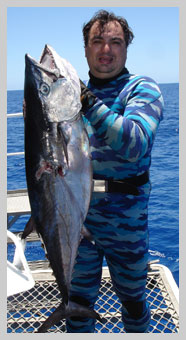 Ron (USA) landed this fantastic 75kg Doggie…if you think this looks big, here is an underwater shot courtesy of Kevin Aitkin/ Marinethemes.com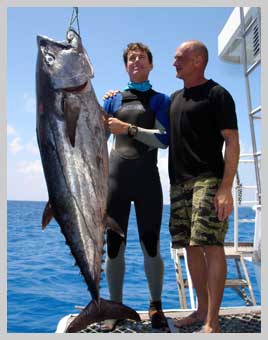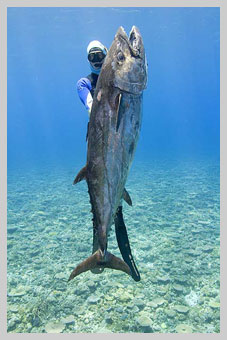 But the winner and ultimately NEW WORLD RECORD HOLDER!!! was Eric (Puerto Rico) who landed this 84.5kg monster.photo's courtesy of Kelvin Aitken/Marinethemes.com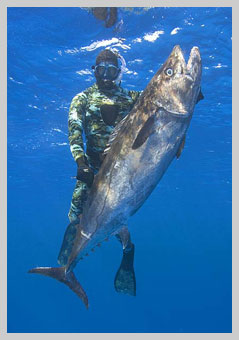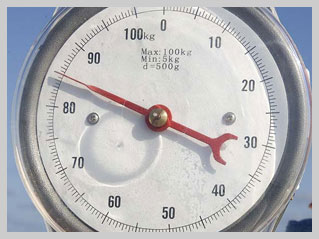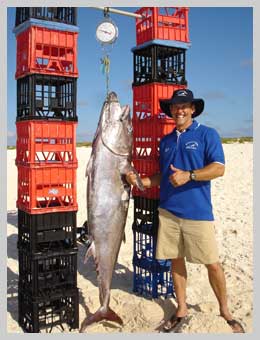 Congratulations Eric
Other stories