Merry Christmas 2005
Posted on December 15th, 2005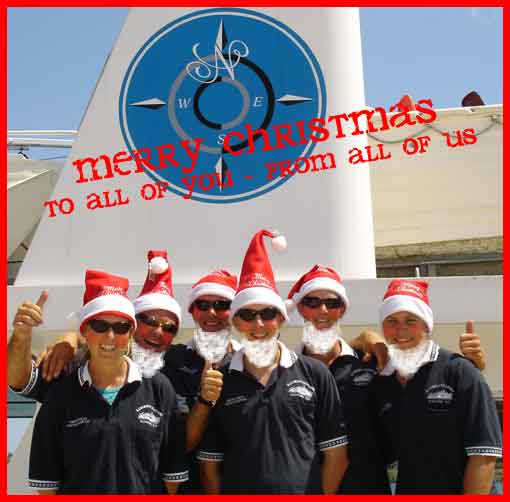 The year is drawing to a close and all of us at Kanimbla Charters would like to thank all our clients for their company during the year and to wish you a Merry Christmas.
We trust that Santa has lots of presents that look like long rod shaped things and round reel type things and wierd jiggly trolly things in his Sack for you all!
We look forward to your company next year.
Our office will be closed from the 19th -31st December as we celebrate Christmas with our families.
Many of you are aware that Kanimbla will be having new main engines, shafts, propellors etc. etc.etc.$$$$ during our yearly refit, for anybody interested we will post some pics of our progress from January 9th 2006. Charters will recommence February 15th.
Miss Wistari
Other stories