EXTREME MAKEOVER II
Posted on February 20th, 2008
Kanimbla arrived home safe and sound from her Brisbane Refit on Monday 11th February. She was then provisioned and left on her 1st Charter of 2008.
Sadly, a "little drop of rain"thwarted a visit to the Coral Sea, but at least a boat is the best place to be in a flood! 
So what does she look like?????????????
READY…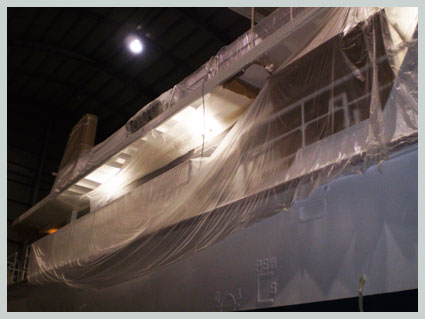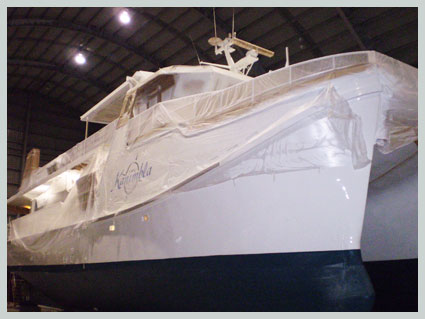 SET….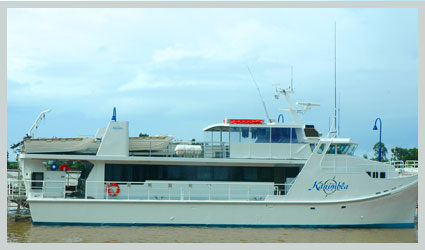 Tah DAh!!…. Sexy Yes?
Here are the new Bathrooms…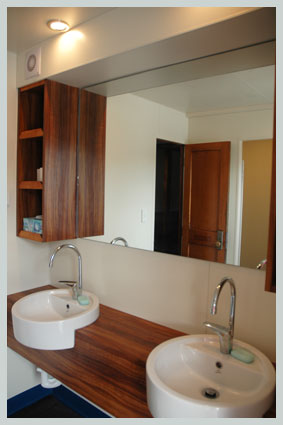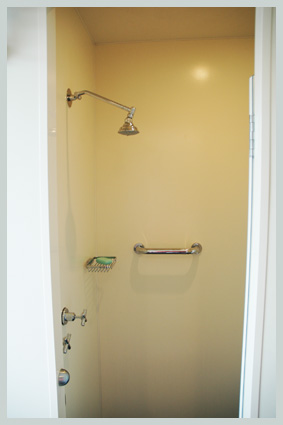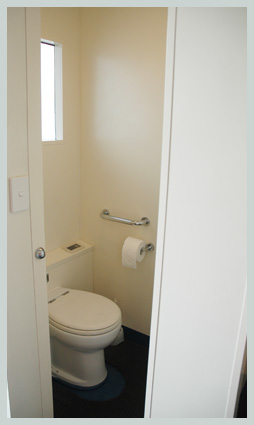 The Showers & Toilets all now have handrails and the Showers have proper doors.
Other stories