She Floats!
Posted on February 16th, 2006
After 5 long weeks and a cast of 1000's, Kanimbla is back in the water. All the holes are welded closed and after a brief sea trial in the harbour (She manged an honest 15knots) she was launched on Sunday 12th February. Just…in time for a charter departing the 15th!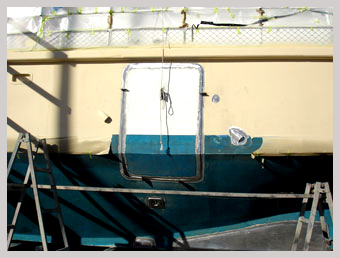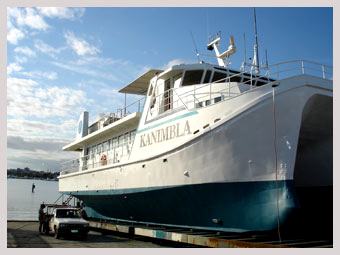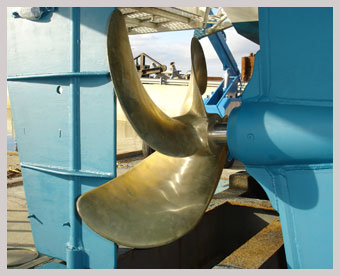 A last minute touch-up of the paintwork, the laying of the new upstairs carpet, the arrival of new cushions and a mighty clean up at the last hour has Kanimbla ready for her 1st charter for 2006- BON VOYAGE!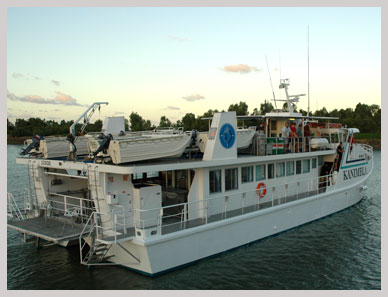 Other stories