11th -18th March 2006
Posted on March 29th, 2006
Danny and his brother Pete escorted a bunch of buddies from Sydney's North Coast for a week of fishing at the Swains Reef.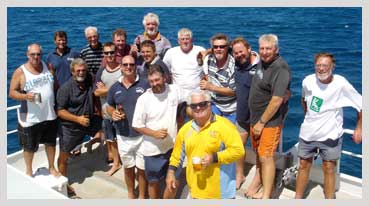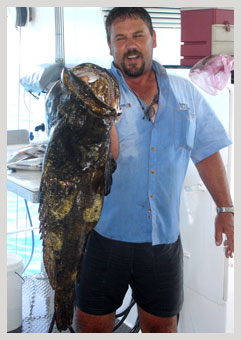 Danny's impressive cod. Kevin and his Dad enjoy their fishing together and reel in some prize fish. Kevin's mighty Mackeral took some effort to land.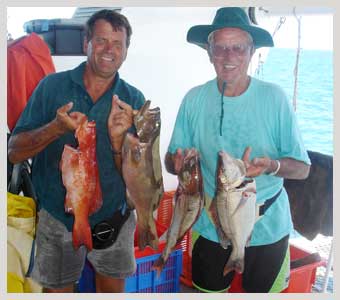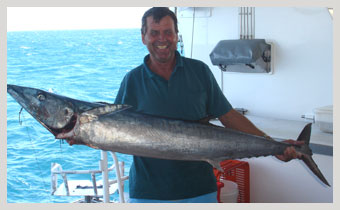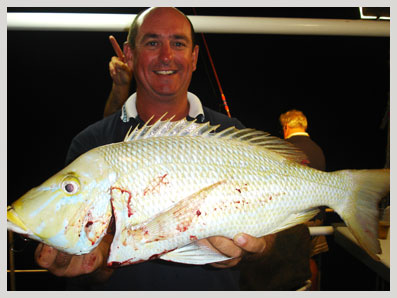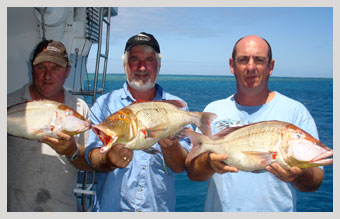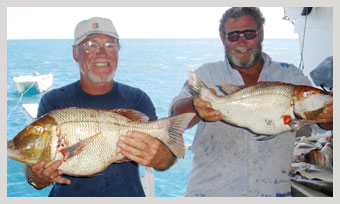 Sweetlip (along with coral trout) must be one of the finest table fish on the reef. These fish provide a large sweet and succulent filet and are excellent eating no matter how it is prepared.
Other stories