18th – 25th March 2006
Posted on April 2nd, 2006
Dion's crew from Tamworth NSW headed out to the Swains reef and had 2 1/2 very sucessful days fishing.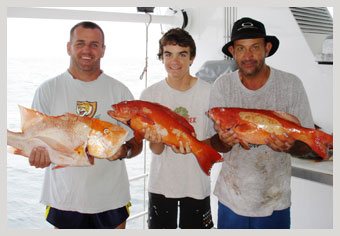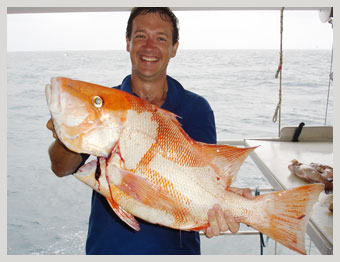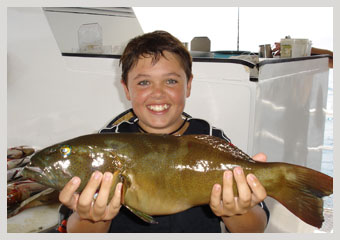 Unfortunately, their week was thwarted by the arrival of Cyclone Watti. The cyclone itself did not pose a threat as such but did generate a heavy ocean swell combined with the pressure gradient between it and the high in the Australian Bight creating gale force winds. Photo courtesy of BOM Australia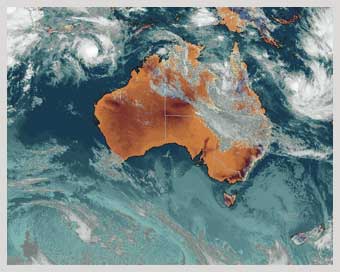 Of course a chance of bad weather can always face our charterers, but over the last 9 years we have only cancelled x1 charter and lost x5 days due to bad weather. On a positive note, Dion's group decided to leave the bad weather and take up the offer to investigate the impressive estuary water ways closer to Gladstone and try their luck fishing for whiting and MudCrabs.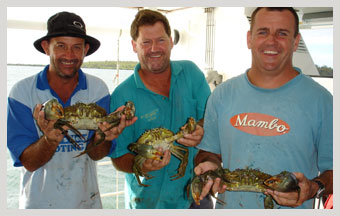 Other stories