25th March – 1st April 206
Posted on April 3rd, 2006
As Watti slowly slipped away south, the decision to head out to the Swains was made Saturday morning much to the relief of Peter's Group who had been watching the weather charts with concern.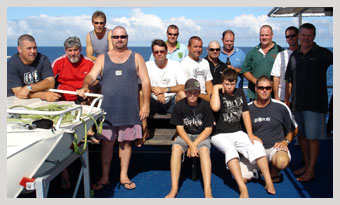 Though there were many experienced fishermen in the group, only a few had ever fished the Barrier Reef before. Novices needn't worry about learning on the go…Capt Adam and crew spent some morning sessions with the boys showing them some tips and in no time some great catches were made.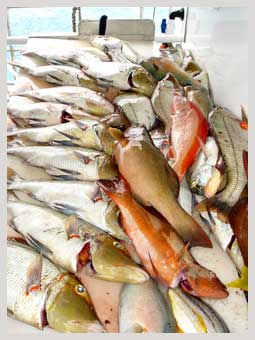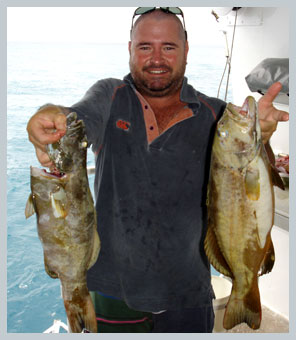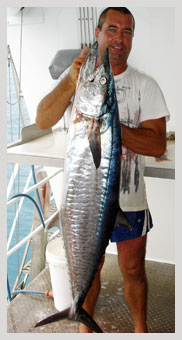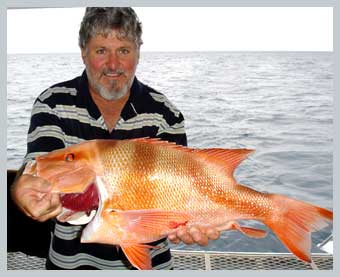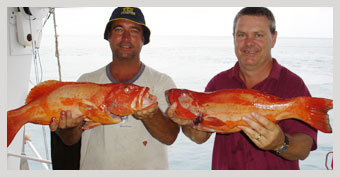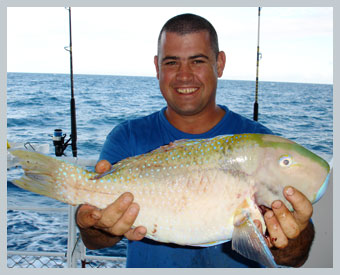 Two young fellows were given a choice between a week at school or a week fishing with their Dads, Mark & Michael…mmm …Hard Choice…NOT! and they certainly caught some great fish.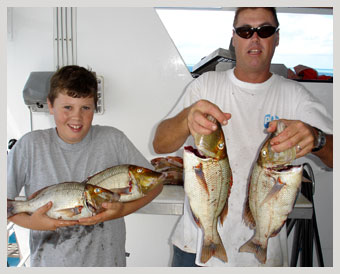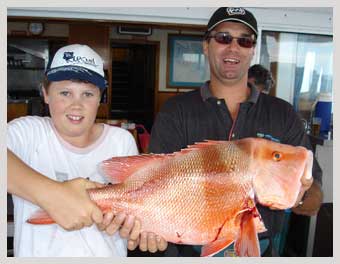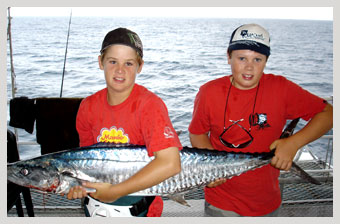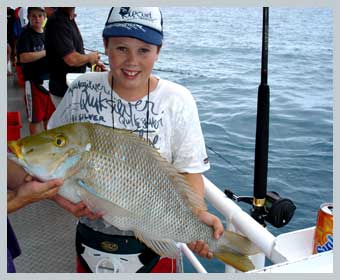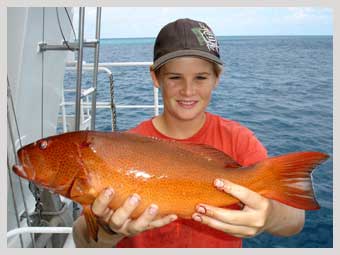 Other stories