5th -12th October 2005
Posted on October 17th, 2005
A Big Hi to Mike Richardson's group from Parkes NSW. A brilliant week a weather produced some great catches- Including Ned's 35kg Mackeral. Injoying their time together are father & son, Andrew & Greg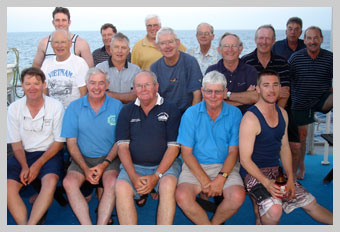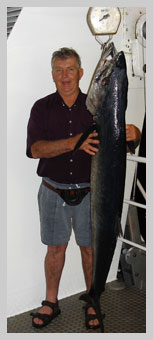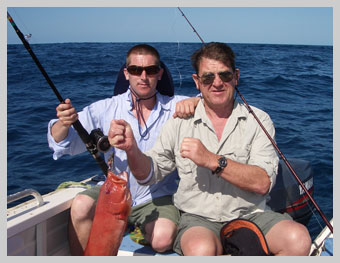 You always hear of those strange but true fishing stories, well- one occurred this week that we'd like to share.
Crispy and Cliff headed off in one of our tender dinghies. After whetting their lines, Crispy thought he had snagged his line and as much as he tried; couldn't retrieve his tackle from the bottom. He couldn't even pull the line enough to even break it…so Crispy wrapped the line around a piece of wood and started the motor. As they drove away they looked behind in their wake to see athis great Red Emperor! Other happenings whilst on charter included the celebration of Pottsie's 77th Birthday.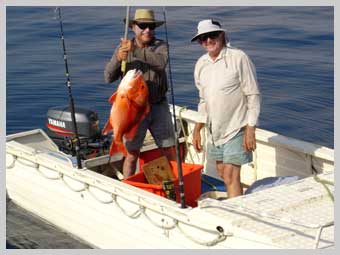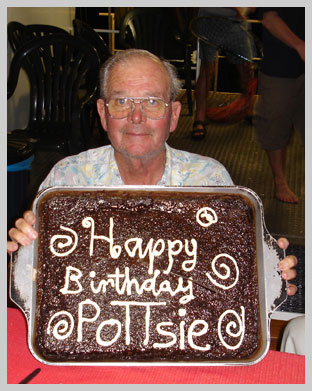 Some great trophy fish and a fine Red and Coral Trout.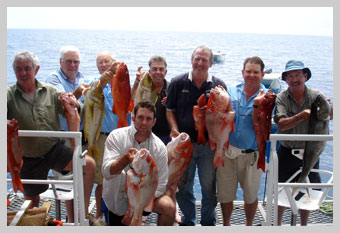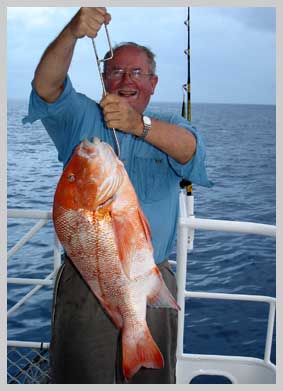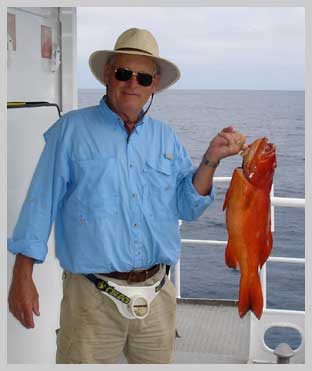 Other stories